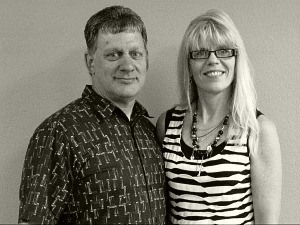 Our Elder Leaders ministry represents those individuals who are available for prayer, support, and counsel to our congregation. Our Elders also meet monthly to oversee the ministry of Living Faith Church, and to offer counsel and accountability to Pastor Tim.
Craig & Sheila Hunt oversee the Sanctuary Ministry of Living Faith Church, as well as the interior decorating. Sheila normally opens our service each week. Both Craig and Sheila are very capable communicators, and preach on occasion when pastor Tim is out of town.
Craig and Sheila live on their family farm near Barron, Wisconsin, and have three grown children.