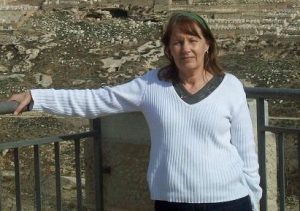 by Kirsti Eastwood
No-one is immune to pain of rejection
God created us with a need to be loved and accepted. Satan's plan for our lives is totally opposite, he wants to bring us pain of rejection and he starts to work on it early in our lives, at the birth and even before. God's will is that each child is loved and cared for having a secure and loving environment where they are  nourished and  accepted. Feelings of rejection should not belong to any child's life.
Some of the openings for rejection
According to your parents you were an accident, unplanned or your parents wanted to abort you.  You may have been born through rape, prostitution or a casual  relationship. Maybe your parents knew that they should not have married, actually, you should have never been born. There was a lot of fear and anxiety or sickness during  pregnancy. Maybe you had to take the place of a dead sister or brother or you were the wrong gender.
All kinds of abuse, verbal physical, sexual, are a gateway to rejection.
Perhaps there were conflicts and quarrels at home. If a child  hears negative words  instead of love and encouragement, roots to the feelings of rejection are sown at the early age. This can easily happen also if  a child has been isolated longer periods of time at the hospital because of sickness or if there has been a handicap which has been  hindering him/her to take part in activities with others. Being a target for bullying is a sure passage for feelings of rejection .If a child or young person does not have friends, it can  result in deep feelings of rejection especially during teen age years.   Many young people feel left out and different if they don't have close friends, especially if they come from dysfunctional homes. No wonder that they are  drawn into gangs.
Coming from a different culture, having different skin color and language than others can easily create  deep feelings of rejection. Feelings and experiences that you don't fit in, you are different, an outsider, may fill your life at daily basis and no wonder that roots of rejection will easily set in. Refugees and immigrants are familiar with this.
We have mentioned here only a few of the passages to rejection. The roots can start growing at the early age causing pain, and with its lies infecting and eating up the healthy self-image which is so important in order to cope with challenges in life.
Some symptoms of rejection
Over sensitivity
You are very sensitive on how people treat, speak or behave towards you. You often interpret their tone of voice, movements etc in a negative way, exaggerating the meaning of small things.
Loneliness
You seek for persons who can give you security, you have a strong need to find someone who really understands you. You have feelings of being an outsider, spectator and you observe other people's relationships.
Wrong kind of flexibility
Your desire for acceptance is so strong that you neglect your own feelings and will in order to receive appreciations from others and therefore you have difficulties in saying No. You prefer giving up your own wishes and plans in order to please others.
Difficulties to forget and forgive
You go over and over again disappointments and injustices and try to get support and compassion. You have difficulties to see your own part in conflicts and you often blame on other people.
Feelings of running away
You carry feelings that your life would better somewhere else and therefore you change often work and church. You have difficulties in trusting  anybody because you are afraid that people will reject you or put you down.
Performance and legalism
Your desire to be accepted and loved will drive you to perform, you want to be visible in the eyes of others while wanting to draw attention to yourself, to be a star. You are legalistic, easily judging those who cannot make it as good as you, you have problems with stress.
After you have experienced God's healing power and freedom from rejection ,you can be relaxed knowing that you are at the center point of God's attention all the time. Desire to draw
attention from people is gone. What a release!
Forgiveness is a passage for freedom
To forgive those  who have brought rejection into your life.
Let the Holy Spirit show and reveal to you events, circumstances and people that have violated you and caused rejection to come into your heart. Forgive them unconditionally, just as Jesus has forgiven you. Let the love of Jesus touch you and His blood will cleanse and heal you!
It is important to forgive yourself as well: to forgive yourself the wrong decisions and choices you have made which may have hurt yourself or others. Receive forgiveness in the name of Jesus. Because of the cross we are forgiven.
No-one was  rejected like Jesus, He has been there and therefore He understands those who are and who have been rejected. We can come to Him  knowing that His heart is full of love, He never rejects anyone who comes to Him and He can restore back what the enemy has taken.
Is. 53:1-5 Who has believed our message and to whom has the arm of the Lord been revealed?
He grew up before him like a tender shoot, and like a root out of dry ground. He had no beauty or majesty to attract us to him. Nothing in his appearance that we should desire him.
He was despised and rejected by men, a man of sorrows, and familiar with suffering. Like one from whom men hide their faces he was despised, and we esteemed him not.
Surely he took up our infirmities and carried our sorrows, yet we considered him stricken by God, smitten by him, and afflicted. But he was pierced for our transgressions, he was crushed for our iniquities; the punishment that brought us peace was upon him, and by his wounds we are healed.