by Timothy Jerry
If we are going to please God and walk in His ways then we need to come to know God's character. The Bible makes numerous statements that reveal God's nature and what He thinks about any number of issues.
We know that the nature of God is love, (1 John 4:8). We also know that God's nature is characterized in Scripture as dwelling in unapproachable light, (1 John 1:5).
God is also described as holy, which basically means separate or apart from what is corrupt, polluted or defiled, (Leviticus 19:2).
God's ways and man's ways are not the same: It has become a very popular notion in today's Postmodern culture for people to imagine that God is just fine with whatever people want to do. That somehow because God is loving, His love equals approval. Yet nothing could be further from the truth.
Seek the Lord while you can find him. Call on him now while he is near. 7 Let the wicked change their ways and banish the very thought of doing wrong. Let them turn to the Lord that he may have mercy on them. Yes, turn to our God, for he will forgive generously.
The prophet Isaiah makes it very clear that the ways and thoughts of the wicked (those who do not adhere to God's truth) are far from His.
8 "My thoughts are nothing like your thoughts," says the Lord. "And my ways are far beyond anything you could imagine. For just as the heavens are higher than the earth, so my ways are higher than your ways and my thoughts higher than your thoughts. Isaiah 55:6-9 (NLT)
God is a just God: One of the characteristics that modern man seems to have absolutely no stomach for is God's justice. Those who are morally corrupt cannot reconcile the notion that God who is love could also be a God who is just.
For the word of the Lord is right and true; he is faithful in all he does. 5 The Lord loves righteousness and justice; the earth is full of his unfailing love. Psalm 33:4-5 (NIV)
Evil people don't understand justice, but those who follow the Lord understand completely. Proverbs 28:5 (NLT)
Because God is Holy and dwells in unapproachable light. (1 Timothy 6:16) He cannot tolerate corruption or injustice. His very nature finds anything that is impure or unholy appalling.
Love must be sincere. Hate what is evil; cling to what is good. Romans 12:9 (NIV)
We reap what we sow: What sinful man does not comprehend, is that God because of His nature looks with pleasure and sends His blessings upon us when we walk in His ways and follow after His commandments. However if we persist in stubborn rebellion, arrogance and defiance to His truth, He will leave us to the consequences of our sin.
For they hated knowledge and chose not to fear the Lord. 30 They rejected my advice and paid no attention when I corrected them. 31 Therefore, they must eat the bitter fruit of living their own way, choking on their own schemes. 32 For simpletons turn away from me—to death. Fools are destroyed by their own complacency. 33 But all who listen to me will live in peace, untroubled by fear of harm." Proverbs 1:29-33 (NLT)
If a person or even a nation persists in rebellion and wicked behavior eventually they will reap the consequences of their sin (Galatians 6:7-8).
Sin is destructive by its' very nature. It is like a cancer that eats away at the very soul of a person or society. When sin is exalted and promoted, then wicked people increase and ungodliness begins to destroy all that is good and wholesome. The wages of sin is death… (Romans 6:23)
The wicked prowl on every side,
When vileness is exalted among the sons of men.
Psalm 12:8 (NKJV)

Isaiah is speaking loud and clear today: The prophet Isaiah was sent to both the northern kingdom of Israel and the southern kingdom of Judah. Both nations had experienced nearly a half-century of prosperity, yet their spiritual condition had steadily declined.
As a result the wealthy oppressed the poor, and the courts became filled with corrupt judges. Because of their ongoing rejection of God's truth, He began to remove His hand of protection upon them and their enemies began to overtake them, shaking their confidence in their own strength.
When trouble came the people began to call out to God and proclaim days of fasting and special prayer for God's help and deliverance. After a season they became frustrated because God did not seem to be answering their prayers and things continued to grow even worse. The people began to accuse God of being unjust and refusing to help them in their time of distress.
In Isaiah 59, the prophet delivers a very direct message to the nation and goes right to the heart of the problem. It is not God who is the problem, but their sinful behavior that is withholding God's blessings.
Listen! The Lord's arm is not too weak to save you, nor is his ear too deaf to hear you call. 2 It's your sins that have cut you off from God. Because of your sins, he has turned away and will not listen anymore. 3 Your hands are the hands of murderers, and your fingers are filthy with sin. Your lips are full of lies, and your mouth spews corruption. Isaiah 59:1-3 (NLT)
Corrupt laws that oppress God's people: At the very root of the matter was a corrupt judicial system that used the courts to oppress the righteous of the land.
4 No one cares about being fair and honest. The people's lawsuits are based on lies. They conceive evil deeds and then give birth to sin… 9 So there is no justice among us, and we know nothing about right living…14 Our courts oppose the righteous, and justice is nowhere to be found. Truth stumbles in the streets, and honesty has been outlawed. 15 Yes, truth is gone, and anyone who renounces evil is attacked. Isaiah 59:4, 9 &14 (NLT)
The Lord looked and was displeased to find there was no justice… Isaiah 59:16 (NLT)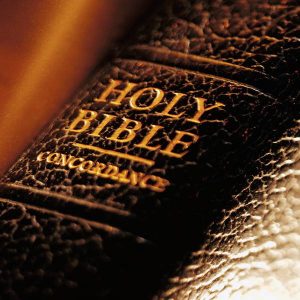 God's people must not bow to the pressure to compromise the truth of God's word: Can you see the comparison between what was happening during Isaiah's ministry and what is going on in the United States today?
If we as God's people do not uphold and proclaim what is right then who will? Jesus called us "the light of the world, and the salt of the earth." Matthew 5:14-15
The nature of light is to shine upon the darkness and expose the corruption of the world to the light of God's truth. Salt is not only a preservative, but works also as a seasoning.
It is abundantly clear that we are called to hold forth the truth in the darkness and instill the righteousness of God in the midst of an ungodly world.
We know that we are of God, and the whole world lies under the sway of the wicked one. 1 John 5:9 (NKJV)
The truth is our only sure foundation: Yes, truth is gone, and anyone who renounces evil is attacked. Isaiah 59:15 (NLT)
Nothing could be more evident than what is going on at this very hour in America. The enemy is using the courts to silence God's people from standing up for the precepts of the word of God. We are seeing court case after court case being leveled against anyone who dares take a stand for the truth. Yet God's people dare not bow to the pressure to compromise with evil in order to appease the wicked.
Goliaths in the land: I believe that the very soul of our nation is at stake in what we are seeing all around us and if God's people do not take a stand in this hour we will face even greater persecution in the future.
Just as Goliath defied the armies of Israel and the living God in David's time, in like manner the Goliaths of abortion, sexual immorality, atheism, and anti-Christ are coming against God's people today.
I would say as David, "For who is this uncircumcised Philistine, that he should defy the armies of the living God?" I Samuel 17:26
This is not the hour to cower in fear, but this is the hour to stand boldly and proclaim the truth of God's kingdom in the face of the adversary as David did!
And the Philistine said to David, "Come to me, and I will give your flesh to the birds of the air and the beasts of the field!"
45 Then David said to the Philistine, "You come to me with a sword, with a spear, and with a javelin. But I come to you in the name of the Lord of hosts, the God of the armies of Israel, whom you have defied. 46 This day the Lord will deliver you into my hand, and I will strike you and take your head from you. And this day I will give the carcasses of the camp of the Philistines to the birds of the air and the wild beasts of the earth, that all the earth may know that there is a God in Israel. 1 Samuel 17:44-46 (NKJV)
This is not the hour to draw back and cower in fear and intimidation. This is the hour to stand up and boldly proclaim the truth and see the salvation of our God!
Let God arise and His enemies be scattered!