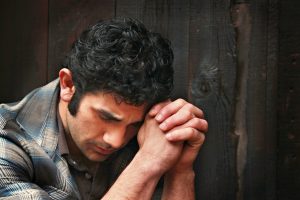 by Timothy Jerry
Prayer changes things. Prayer is how we invoke God to move and bring His will on the earth as it is in heaven.
Through our prayers, we are given the privilege to partner with God in bringing His kingdom into the earth.
Matthew 6:10 (NKJV) Your kingdom come. Your will be done On earth as it is in heaven.
Is God in control?
I have often heard people make the statement that "God is in control." Now if by that statement they mean that at the end of the age God's will is what will ultimately be fulfilled in the earth, then I would concur.
However, if they are implying that everything that is happening on the earth right now is ultimately part of God's plan and is happening because He wills it, then I would have to strongly disagree. Most of what is happening within the governments, nations, and lives of individuals on this planet are NOT the will of God.
God allows human beings to have autonomy or the freedom of will to choose their actions. Unfortunately, most people follow their own misguided sinful selfish desires. People, not God, are to blame for all the miseries that are taking place upon the earth today. All the murders, human trafficking, abuse, greed, theft, along with every behavior that brings people into bondage and destruction, can be laid at the feet of people. People are sinful, wicked, and corrupt apart from God.
We know that Christ came into the world to save humanity from our sins, by taking upon Himself the judgment that we deserved. As a result of His sacrifice, every person on this planet can experience God's abundant love, forgiveness and salvation, by surrendering their lives to Christ.
Praying for the world: The apostle Paul urges believers to intercede for all people in the world so that they can come to experience the transforming power of God found in Christ.
1 Timothy 2:1-6 (the Voice) So, first and foremost, I urge God's people to pray. They should make their requests, petitions, and thanksgivings on behalf of all humanity. 2 Teach them to pray for kings (or anyone in high places for that matter) so that we can lead quiet, peaceful lives—reverent, godly, and holy— 3 all of which is good and acceptable before the eyes of God our Savior 4 who desires for everyone to be saved and know the truth. There is one God and one Mediator between God and us— the man Jesus, God's Anointed, 6 Who gave His life as a ransom for all so that we might have freedom.
We are to pray for all people because the prayers of God's people bring God's will into the earth. Through our prayers, we are interceding on behalf of others who have no access to the presence of God. You will notice that Paul declared that the only Mediator between God and humanity is Jesus Christ. Those of us who have been born into the family of God can act on Christ's behalf through our prayers. As we lift lost humanity before the throne of God we are acting as Christ's ambassadors bringing lost humanity before the throne of God's grace.
2 Corinthians 5:18-21 (NLT) And all of this is a gift from God, who brought us back to himself through Christ. And God has given us this task of reconciling people to him. 19 For God was in Christ, reconciling the world to himself, no longer counting people's sins against them. And he gave us this wonderful message of reconciliation. 20 So we are Christ's ambassadors; God is making his appeal through us. We speak for Christ when we plead, "Come back to God!" 21 For God made Christ, who never sinned, to be the offering for our sin, so that we could be made right with God through Christ.
Praying for those in authority
1 Timothy 2:2 (the Voice) Teach them to pray for kings (or anyone in high places for that matter) so that we can lead quiet, peaceful lives—reverent, godly, and holy—
What exactly was the Holy Spirit through the apostle Paul communicating in this statement about praying for kings or those in places of authority? Well if you consider that the Roman emperor, as well as the regional and local authorities of the day, were persecuting Christians, it's easy to discern the intent of this exhortation to pray.
People in places of authority have the ability to either promote the advancement of the gospel or to stand in opposition to God's kingdom and His people.
When leaders pass laws that grant liberty to believers and freedom to proclaim the gospel, they make it possible for us to live quiet and peaceable lives. However, when national, state or local authorities oppose the preaching of the gospel and pass laws and ordinances that suppress God's people, then they are instruments of the kingdom of darkness.
All over the world, from the time of the resurrection of Christ, Satan has used wicked governments and rulers to suppress the message of the gospel through the implementation of ungodly laws and decrees. All over the world today Christians are being denied the freedom to preach the gospel, are imprisoned, tortured and murdered, all because of ungodly leaders at the national, regional and local levels of government.
How are we to pray for wicked leaders?
While we are to pray for our enemies and those who are our oppressors we certainly do not want their actions to be perpetuated.
So while we can pray that God will show wicked rulers mercy and bring them to salvation, we also must pray that their deeds and oppressive decrees be brought to justice by God.
I have heard many well-meaning Christians praying for leaders who have been promoting very ungodly causes by asking God to bless them. Yet do we really want God's blessing upon the actions of the wicked? We pray for His mercy upon them, but we certainly do not what they are doing to be blessed.
What we really need to ask the Lord to do, is to be merciful to His people by raising up godly leaders who will uphold His principles and Kingdom causes. We need leaders who are not enemies of the cause of Christ, but who promote the liberty of the gospel.
We also need to pray that God will thwart and confound the plans of the wicked, so they cannot bring their ungodly schemes to pass against the righteous. God has used ungodly leaders for His purposes throughout history as a result of the prayers of God's people. King Cyrus, Darius, and Nebuchadnezzar are just a few examples.
In the United States, we are quickly losing the freedom to openly proclaim the gospel of Jesus Christ, because of the ungodly leaders who have used a corrupt judicial system to pass laws that are directly opposed to the preaching of the gospel. What we really need is God's justice and judgment upon wicked judges, lawyers, and leaders who are instruments of Satan and his kingdom.
I know that this may sound very strange for Christians to hear this in today's world of hyper-grace, where all that many ever hear is God is love, love, love. Listen, our God who is love, is also a God who is just and who will hold the wicked accountable for their deeds, as surely as He will reward the righteous.
Proverbs 16:4-5 (NKJV) The Lord has made all for Himself, Yes, even the wicked for the day of doom. 5 Everyone proud in heart is an abomination to the Lord; Though they join forces, none will go unpunished.
Proverbs 2:22 (NKJV) But the wicked will be cut off from the earth, And the unfaithful will be uprooted from it.
Acts 17:31 (NKJV) He has appointed a day on which He will judge the world in righteousness by the Man whom He has ordained. He has given assurance of this to all by raising Him from the dead."
Praying the Scriptures
One of the most effective ways to pray is to pray the Scriptures back to the Lord. We are assured that when we pray the Bible God hears our prayers because He watches over His word to bring it to pass.
Numbers 23:19 (NLT) God is not a man, so he does not lie. He is not human, so he does not change his mind. Has he ever spoken and failed to act? Has he ever promised and not carried it through?
Here are a few portions of Scripture that I believe is a good starting place in praying for those in authority who are oppressing and opposing God's people and the preaching of the gospel.
Psalm 94 O Lord, the God of vengeance, O God of vengeance, let your glorious justice shine forth! 2 Arise, O Judge of the earth. Give the proud what they deserve. 3 How long, O Lord? How long will the wicked be allowed to gloat? 4 How long will they speak with arrogance? How long will these evil people boast? 5 They crush your people, Lord, hurting those you claim as your own. 6 They kill widows and foreigners and murder orphans.
7 "The Lord isn't looking," they say, "and besides, the God of Israel doesn't care." 8 Think again, you fools! When will you finally catch on? 9 Is he deaf—the one who made your ears? Is he blind—the one who formed your eyes? 10 He punishes the nations—won't he also punish you? He knows everything—doesn't he also know what you are doing? 11 The Lord knows people's thoughts; he knows they are worthless!
12 Joyful are those you discipline, Lord, those you teach with your instructions. 13 You give them relief from troubled times until a pit is dug to capture the wicked. 14 The Lord will not reject his people; he will not abandon his special possession. 15 Judgment will again be founded on justice, and those with virtuous hearts will pursue it.
Isaiah 64:1-3 (NKJV) Oh, that You would rend the heavens! That You would come down! That the mountains might shake at Your presence—2 As fire burns brushwood, As fire causes water to boil—To make Your name known to Your adversaries, That the nations may tremble at Your presence! 3 When You did awesome things for which we did not look, You came down, The mountains shook at Your presence.
Psalm 2 (NLT) Why are the nations so angry? Why do they waste their time with futile plans? 2 The kings of the earth prepare for battle; the rulers plot together against the Lord and against his anointed one. 3 "Let us break their chains," they cry, "and free ourselves from slavery to God."
4 But the one who rules in heaven laughs. The Lord scoffs at them. 5 Then in anger he rebukes them, terrifying them with his fierce fury. 6 For the Lord declares, "I have placed my chosen king on the throne in Jerusalem, on my holy mountain."
7 The king proclaims the Lord's decree: "The Lord said to me, 'You are my son. Today I have become your Father. 8 Only ask, and I will give you the nations as your inheritance, the whole earth as your possession. 9 You will break them with an iron rod and smash them like clay pots.'"
10 Now then, you kings, act wisely! Be warned, you rulers of the earth! 11 Serve the Lord with reverent fear, and rejoice with trembling. 12 Submit to God's royal son, or he will become angry, and you will be destroyed in the midst of all your activities—for his anger flares up in an instant. But what joy for all who take refuge in him!
Acts 4:29-31 (NKJV) Now, Lord, look on their threats, and grant to Your servants that with all boldness they may speak Your word, 30 by stretching out Your hand to heal, and that signs and wonders may be done through the name of Your holy Servant Jesus." 31 And when they had prayed, the place where they were assembled together was shaken; and they were all filled with the Holy Spirit, and they spoke the word of God with boldness.
This is just a small sampling of the many Scriptures that can be found that pertain to praying for the nations and especially wicked leaders.
Here's another great example sent to me by Cathy.
A Prayer for Authorities (and they put this in parentheses – this covers the good, the bad and the tyrannical)
Father God, in name of the Anointed Jesus, I intercede for those in worldly authority: those who effect government policy politically (world bankers, Federal Reserve shareholders and board members, etc.), and militarily.
I ask that you impress Your will upon the minds and spirits of those in authority. Should any of them be resistant to your will, I ask that You place a "hedge" between the actions of those ungodly authorities and we, Your people, in the name of Jesus, so that we may carry out Your will without intrusion and live peaceable and productive lives, according to Your will.
Here is a great resource for Scriptural prayers by Germaine Copeland called 'Prayers That Avail Much'
Here is a great resource for Scriptural prayers by Germaine Copeland called 'Prayers That Avail Much'
http://www.amazon.com/Prayers-that-Avail-Much-Commemorative/dp/1577949242