PRAYER CONFERENCE 2020
Saturday, October 3, 10 am – 3 pm
Living Faith Church, Exeland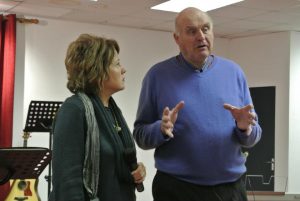 Dennis and LeeAnne Krey are seasoned prayer warriors and intercessors. This husband and wife team have spent numerous years in prayer and training of believers to grow deeper in their prayer life.
This conference will inspire and strengthen you to go deeper in your walk with God in prayer.
You will learn practical ways to grow in your own prayer life, along with corporate prayer.
There is no charge for this conference other than a freewill offering.  Lunch will be served.
Please let us know if you are planning on attending and if you will need child care.
Call 715-943-2349 or email