For even more information go to the links below.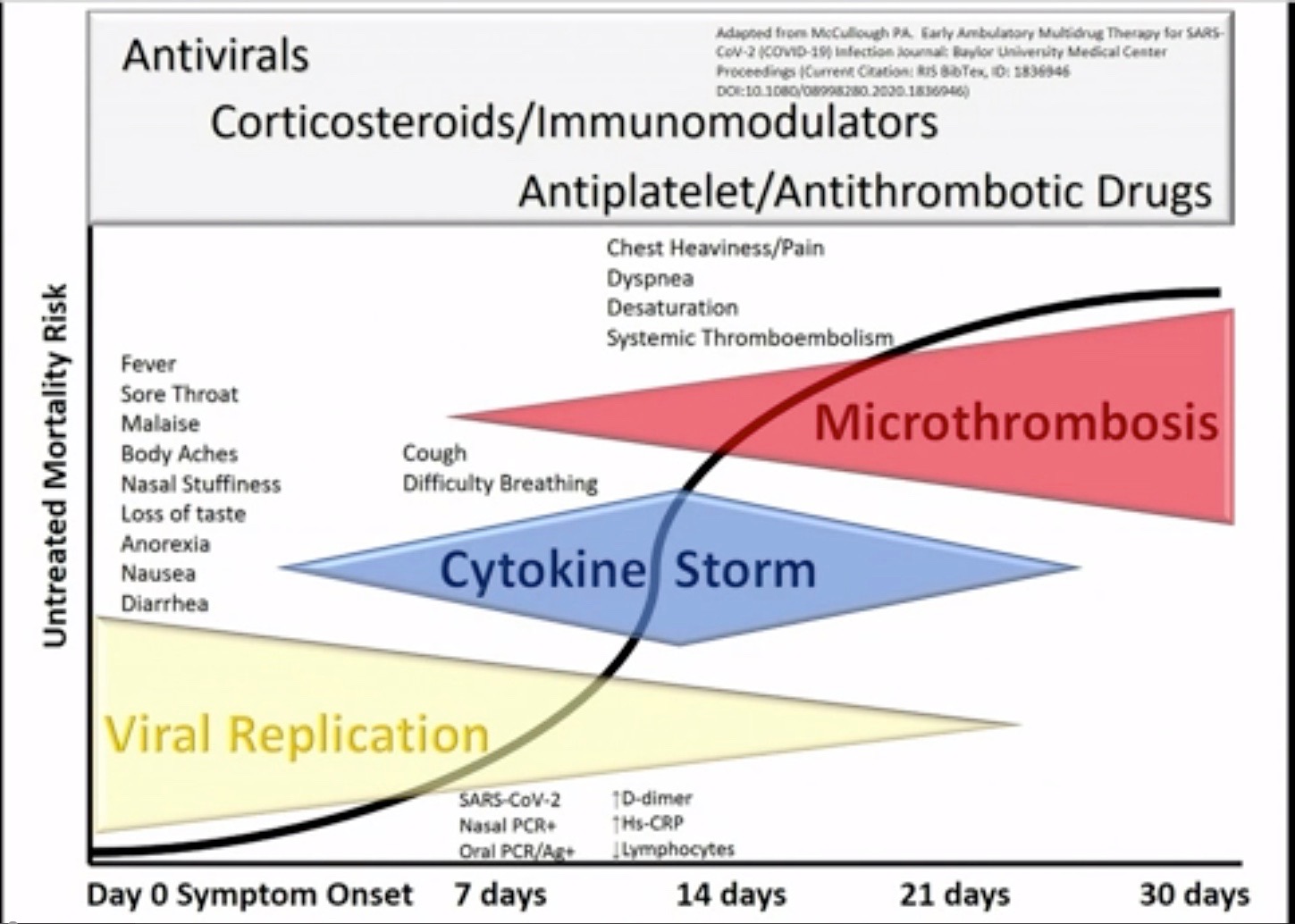 Despite the constant 'get vaccinated' drumbeat, Americans are still getting Covid-19—even the vaccinated. The above graph was provided by U.S. Senator Ron Johnson in his December 8, 2020 committee hearing on early treatment for COVID-19. It shows three stages of infection. It's important to stop the viral replication stage, thereby avoiding the dangerous cytokine storm and the microthrombosis (mini-clots) stages. Options for receiving early treatment, including ivermectin or hydroxychloroquine (HCQ), and videos from physicians using these medications, can be found here if an individual cannot find access to early treatment elsewhere:
DISCLAIMER: THIS IS NOT MEDICAL ADVICE. LISTS AND LINKS ARE FROM OUTSIDE SOURCES AND NOT GUARANTEED TO BE ACCURATE. ALWAYS CONSULT A MEDICAL PROFESSIONAL BEFORE BEGINNING TREATMENT. BY USING THIS WEBSITE OR INFORMATION YOU AGREE TO THESE TERMS.
_______________
To Download the Covid-19 Quick Reference Guide Click on the following link. 
https://www.cchfreedom.org/cchf.php/1697/