By Timothy Jerry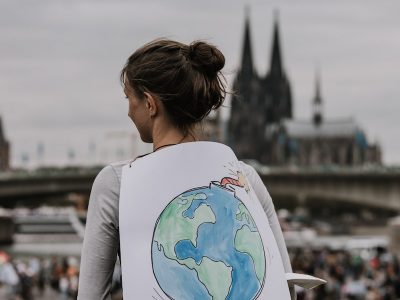 We have a real problem in the United States on several issues that lack honest and open public debate. This is primarily the result of a ruling class that no longer supports what is in the best interest of the people they are proposed to represent.
This became crystal clear during the COVID-19 pandemic. Unfounded lockdowns and mask and vaccine mandates were forced upon the public. None of this was founded in actual science. Many doctors, nurses, and scientists who objected were threatened, fired, and censored.
Anyone who challenged the prescribed narratives of wearing masks, social distancing, and mRNA vaccines was chastised as a science denier and a threat to the safety of society.
Joe Biden stated, "this is a pandemic of the unvaccinated." Later the CDC was forced to admit that vaccines could not stop transmission or even hospitalization and that the vast majority of COVID deaths were among people with already severely compromised immune systems.
Numerous doctors and scientists warned that these mRNA vaccines could not save us, and in the long run, may very likely result in far more deaths and injuries than the virus ever did. It turns out that all the claims of these so-called science deniers were valid.
We should by now clearly see, that nearly every single narrative touted by government leaders and the mainstream media was false.
Hundreds of thousands of small businesses were closed for good. Energy production and other supply chains were decimated. Millions in developing nations needlessly starved to death. The greatest economy in U.S. history was brought to its' knees and now we are staring into the face of possible hyperinflation as we may have never seen.
The most egregious of all of this is the loss of personal freedoms and the tyrannical overreach of governments all over the Western world.
In case you have not been paying attention, these are the same tactics that climate alarmists are still pushing. Much of today's Western ruling political class is adopting so-called green policies that are pushing the planet toward the brink of complete economic collapse. Their claims of going green are not based on science or reality.
The greater scientific community has no consensus that the climate has significantly warmed due to fossil fuel use. Anyone who claims that this is a settled fact is either ignorant of the facts, indoctrinate, or has a political agenda.
As with COVID, the mainstream narrative regarding climate is pure propaganda. Wind and solar are inadequate alternatives for meeting our energy needs. That's reality!
I doubt if most "go green," virtue-signaling Americans, are ready to abandon all the comforts that have been afforded them due to cheap fossil fuel energy.
"It is hard to imagine a more stupid or more dangerous way of making decisions than by putting those decisions in the hands of people who pay no price for being wrong."– Thomas Sowell